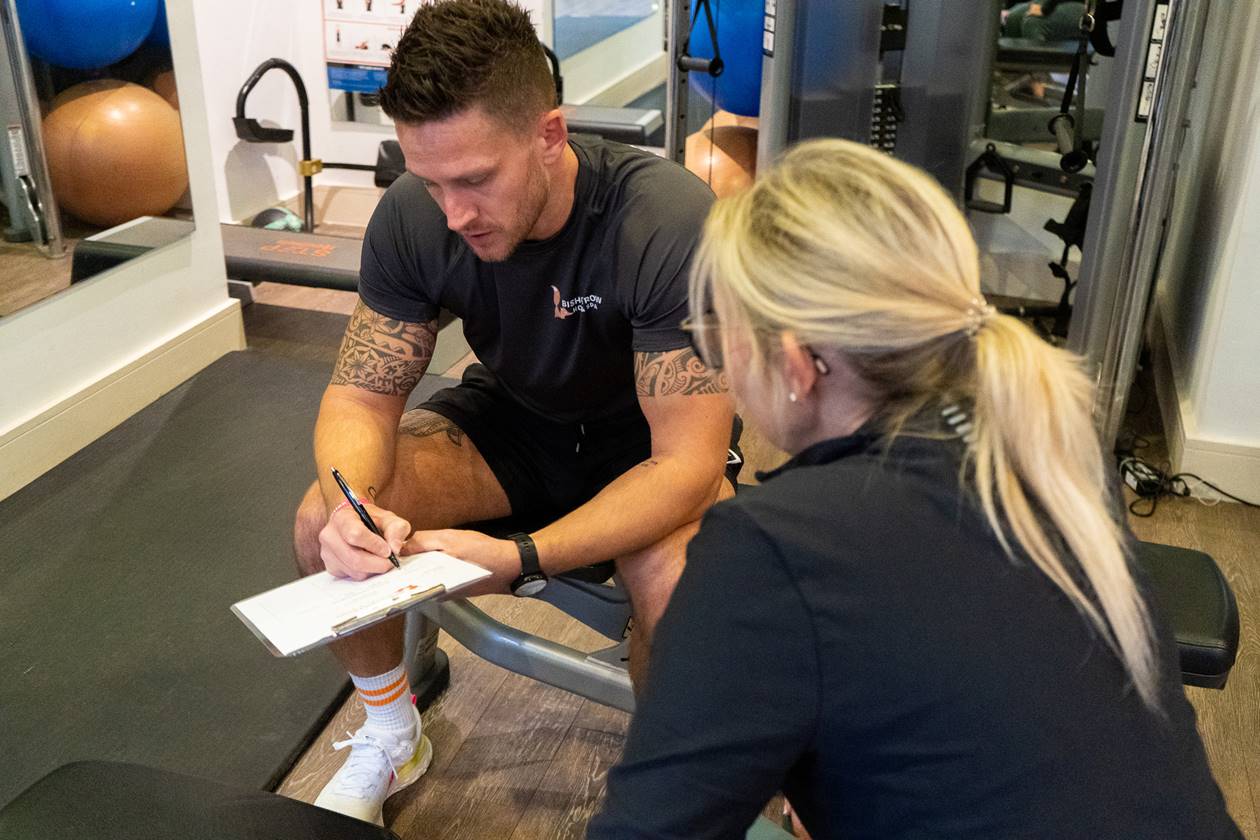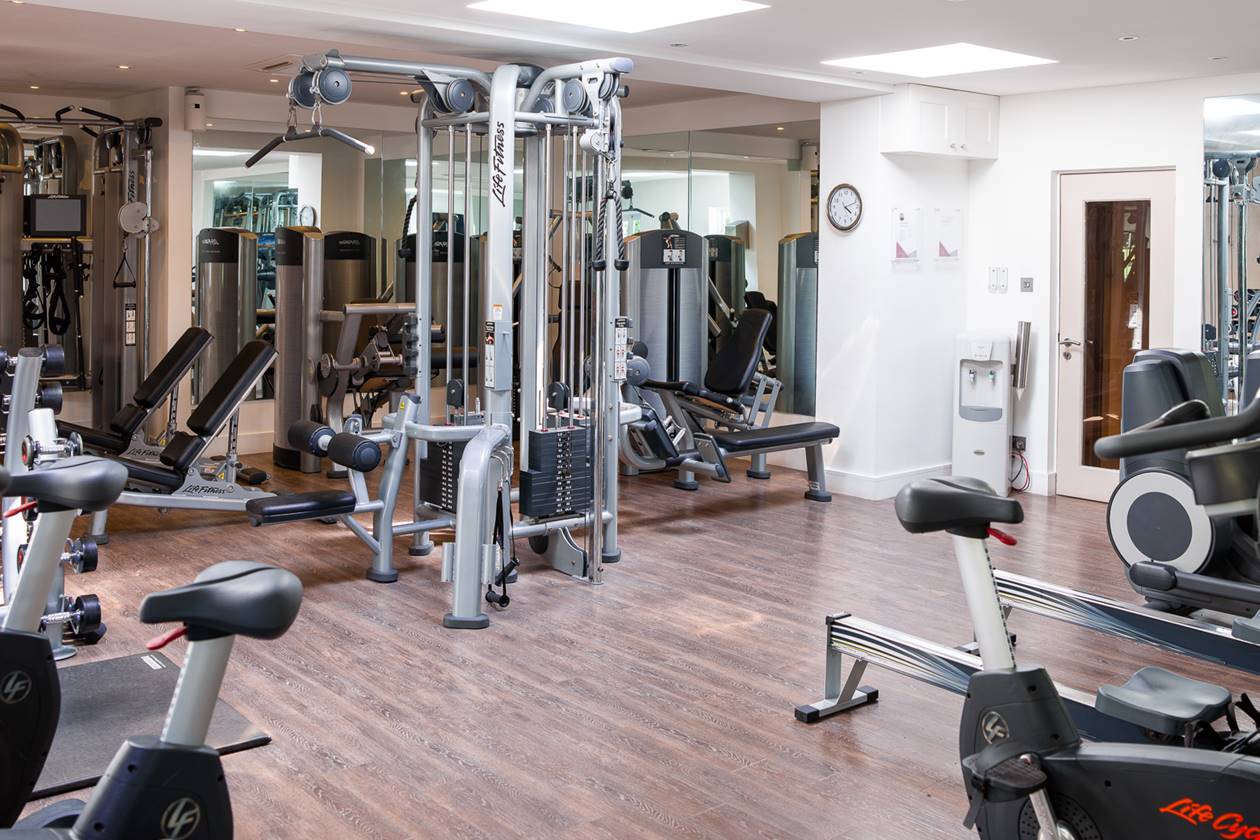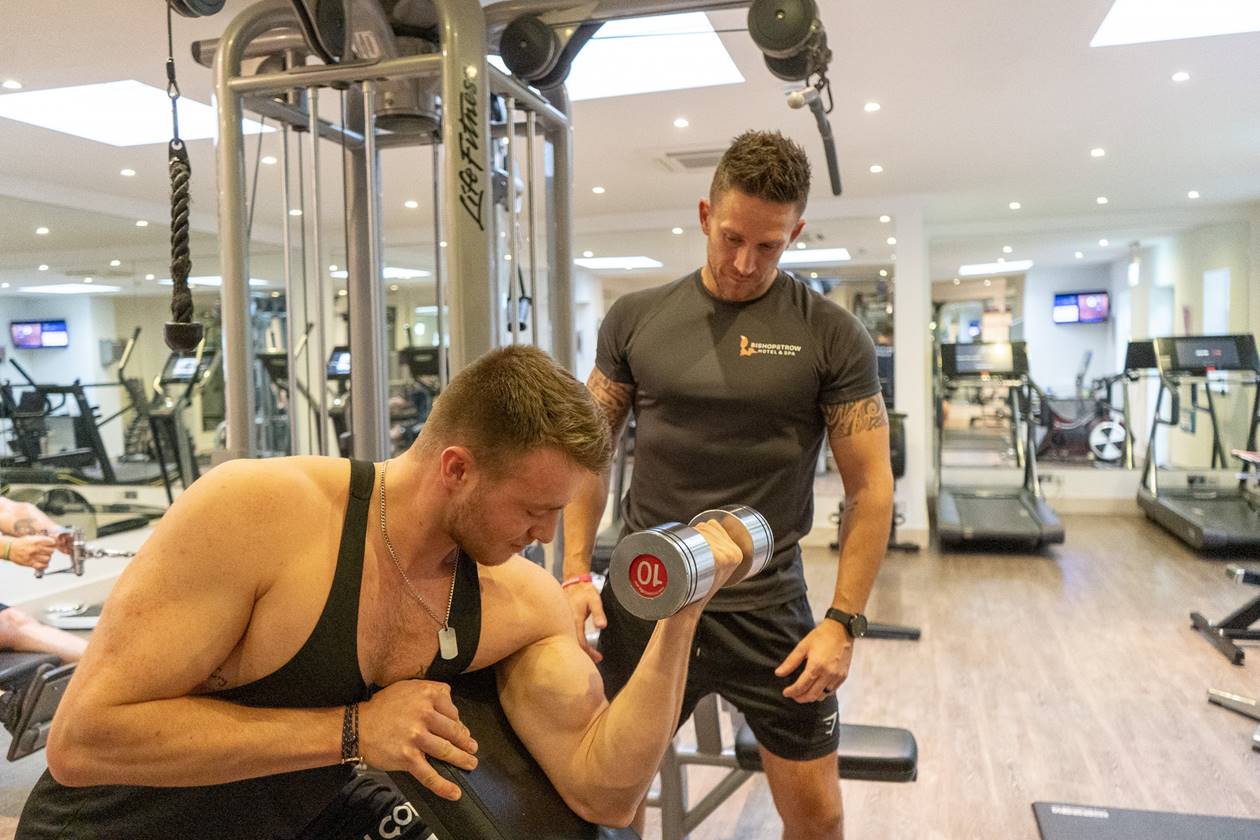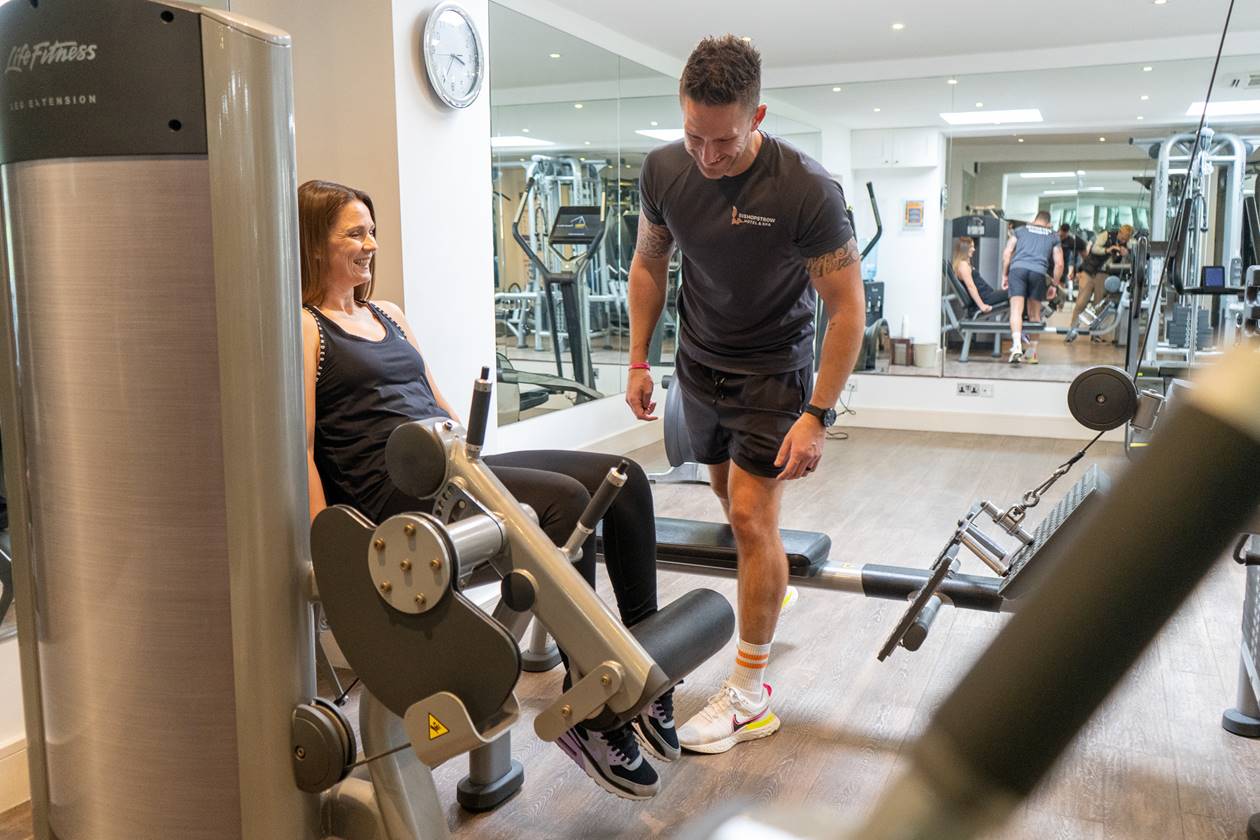 Fitness & Wellbeing
Dare to be greater
Get that body back in shape with our wonderful personal trainers. Whether you're looking to improve your general health, or need someone to give you that extra boost, our personal trainers will guide you every step of the way. 
We're more than a fitness companion. Tailor your time to catch up over a coffee with our fitness guru who can lend you some nutritional advice or create a workout plan to continue your wellness journey.
Member prices:
1 to 1:
£35 per hour
Book 5 sessions for £175 and receive a free session
2 to 1:
(for couples or pairs)
£50 per hour
Book 5 sessions for £250 and receive a free session
Non-member prices:
£50 per hour
All sessions are 60-minutes
Why not add a bit of R&R after your session? Enjoy up to two hours in our spa for £25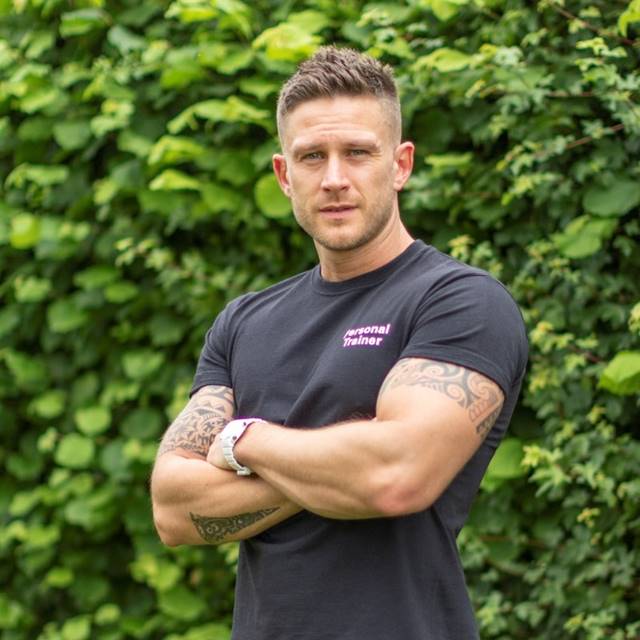 I've been a qualified level 3 Personal Trainer since 2018 and find it so rewarding. I love a challenge so helping my clients with their various fitness goals is something I enjoy. Outside of the gym I like to spend time with my family, my wife, young daughter, and our cocker spaniel, Buddy.
Andi specialises in: 
Weight loss
Muscle toning
Strength training
General fitness
Nutrition advice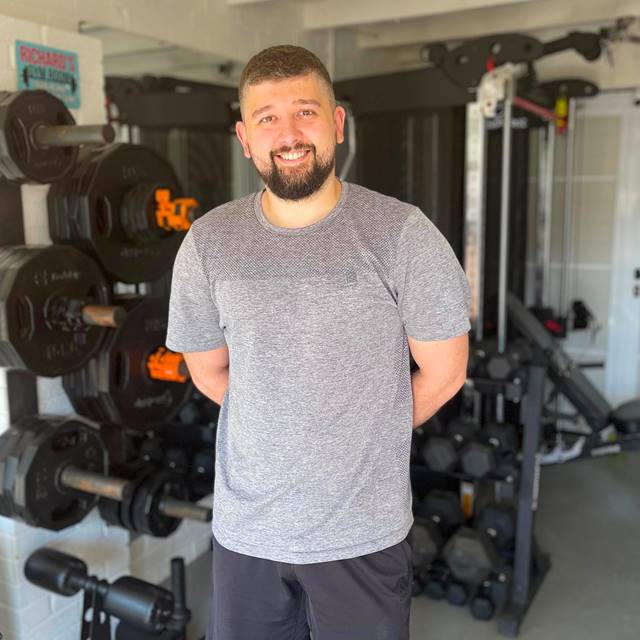 I've been a qualified level 3 personal trainer since 2016. I've trained hundreds of clients in my time and still to this day do so. I've had clients of all different ages and goals in mind. Depending on if you are a beginner or advanced I can cater the programme to suit you best.
Richard specialises in: 
Weight loss
Muscle toning
Strength training
General fitness
Nutrition advice
Testimonials 
I have been using the gym regularly for a few years trying to maintain good general fitness as I get older, aware that 'women of a certain age' have to battle many challenges in terms of health, weight and mindset! I exercise with a friend which is a massive advantage (for us) as we feel it aids commitment and moral support, and so we asked for a joint session. Mostly Andi works with individuals so that he can design a targeted personal programme, but in our case, a joint PT session worked best. Andi started by chatting about what exercises we did already, frequency and general aims. He is knowledgeable, professional and very supportive. It became obvious that doing the same old thing at the gym, although better than nothing, should be changed from time to time, to keep our bodies guessing and working new muscles! This also makes it more fun (honestly!) Andi assessed our strengths (and weaknesses) and designed a new workout plan for us, with manageable weights and repetitions. He advised us on posture and technique - ensuring safety and ability, and we were amazed at the progress! We found muscles we didn't know we had and can now even target 'certain areas' of our body!! We both thoroughly enjoyed it. All because of Andi's gentle, encouraging and expert manner. Thank you Andi.
The complimentary gym induction with Richard was very useful. He explained the various pieces of equipment and how to use them with plenty of opportunities to ask questions. Having gained some confidence, I then booked a one-to-one gym session with Andi. He took time to ascertain what my goals were and then put together a programme to follow explaining clearly each exercise. I have rebooked a session for next month and feel comfortable now using the gym. A big thank you for making my gym experience enjoyable rather than shunning it due to a lack of understanding.
I've been training with Andi for 5 months now. I had been going to the gym before I met Andi but my circuit was repetitive and to be honest, boring! I met Andi at the gym one day and he gave me lots of useful advice on the equipment so I decided to book a session with him. 5 months on and I am in the best shape I have ever been! My muscles are so defined and I absolutely love the workouts. He is always so friendly and we have lots of laughs too. I couldn't recommend Andi enough, he is an amazing PT!
Andi has been my PT for several months now, what a legend!! He knows his stuff, very professional, and pushes you enough not to break you!  Highly recommend using Andi if you want to see results!