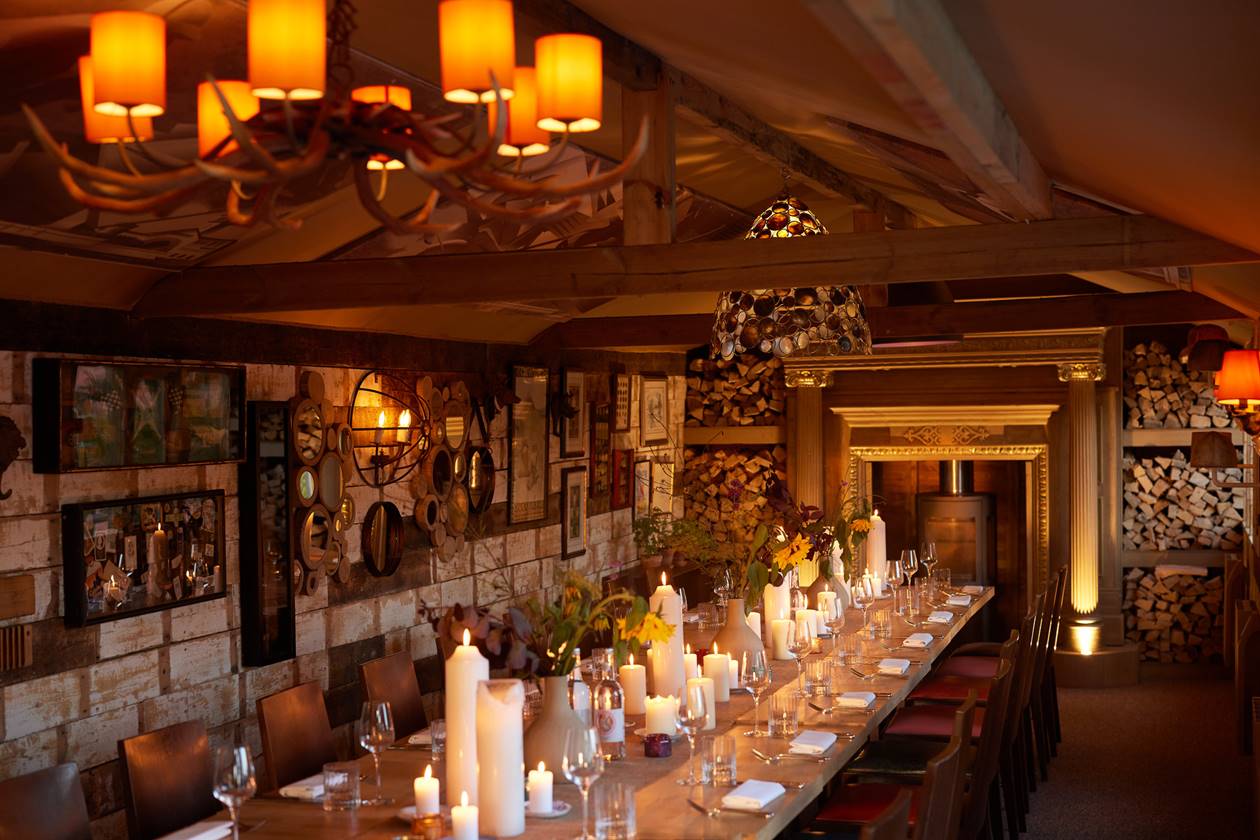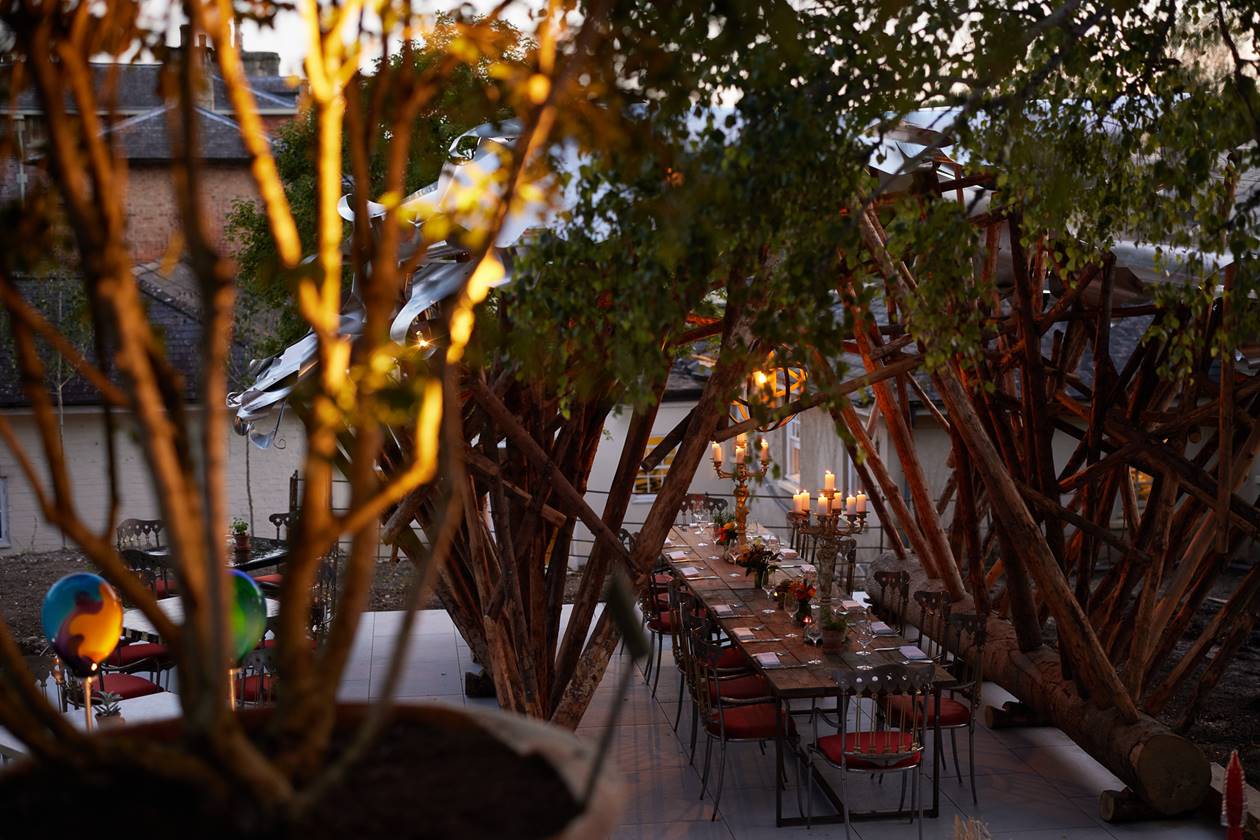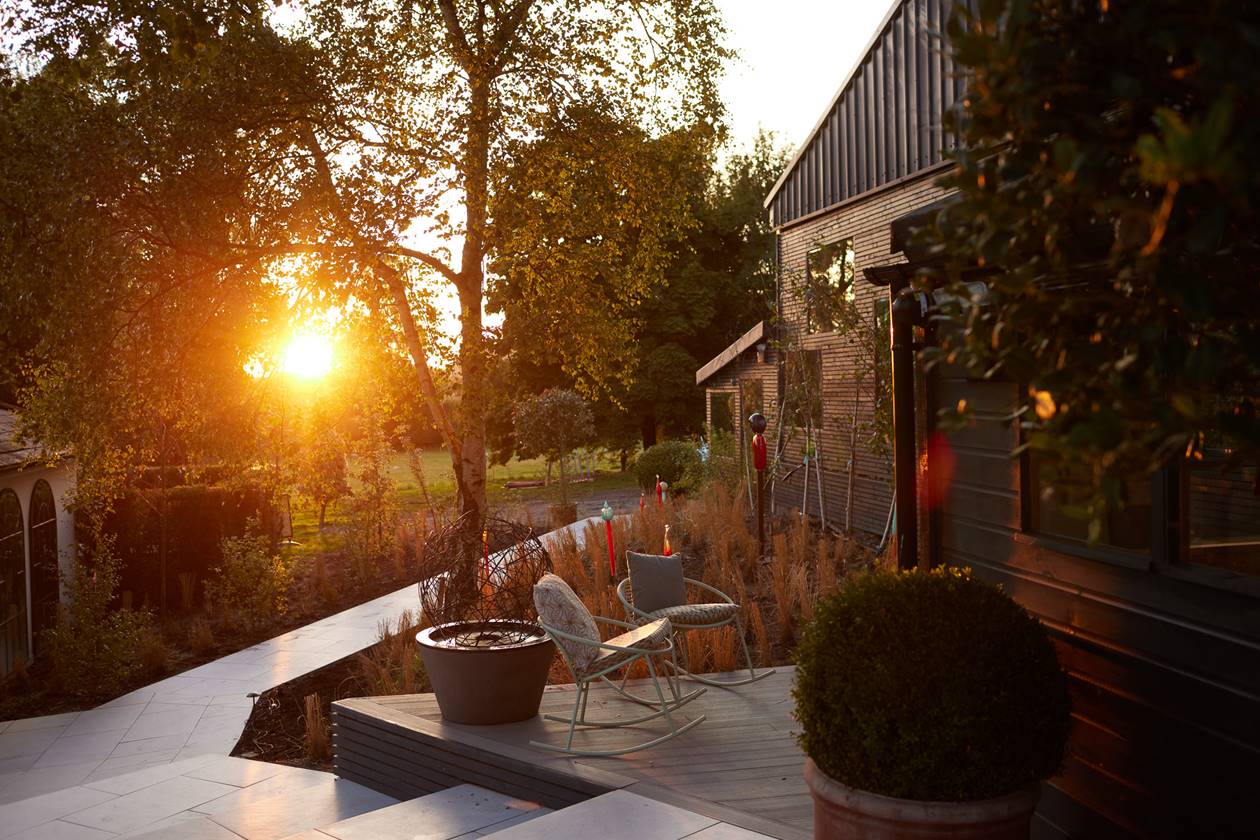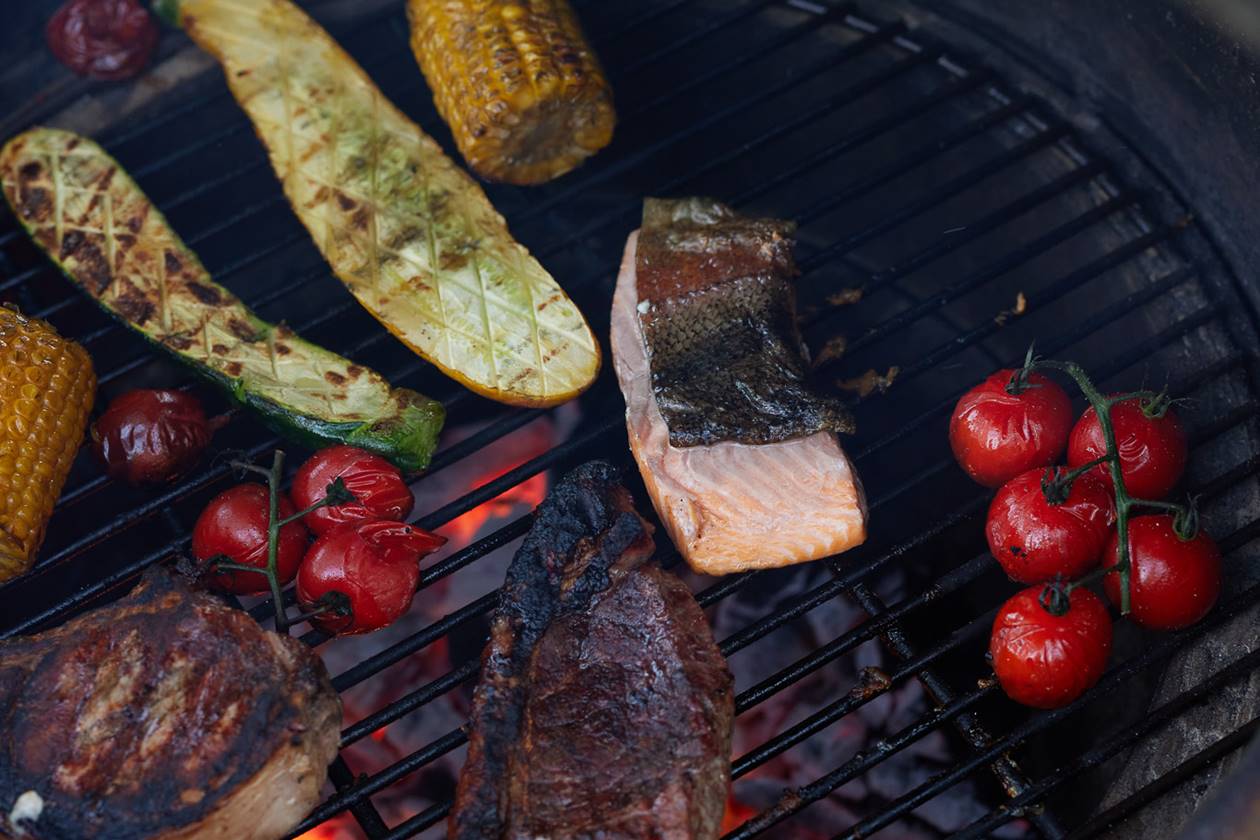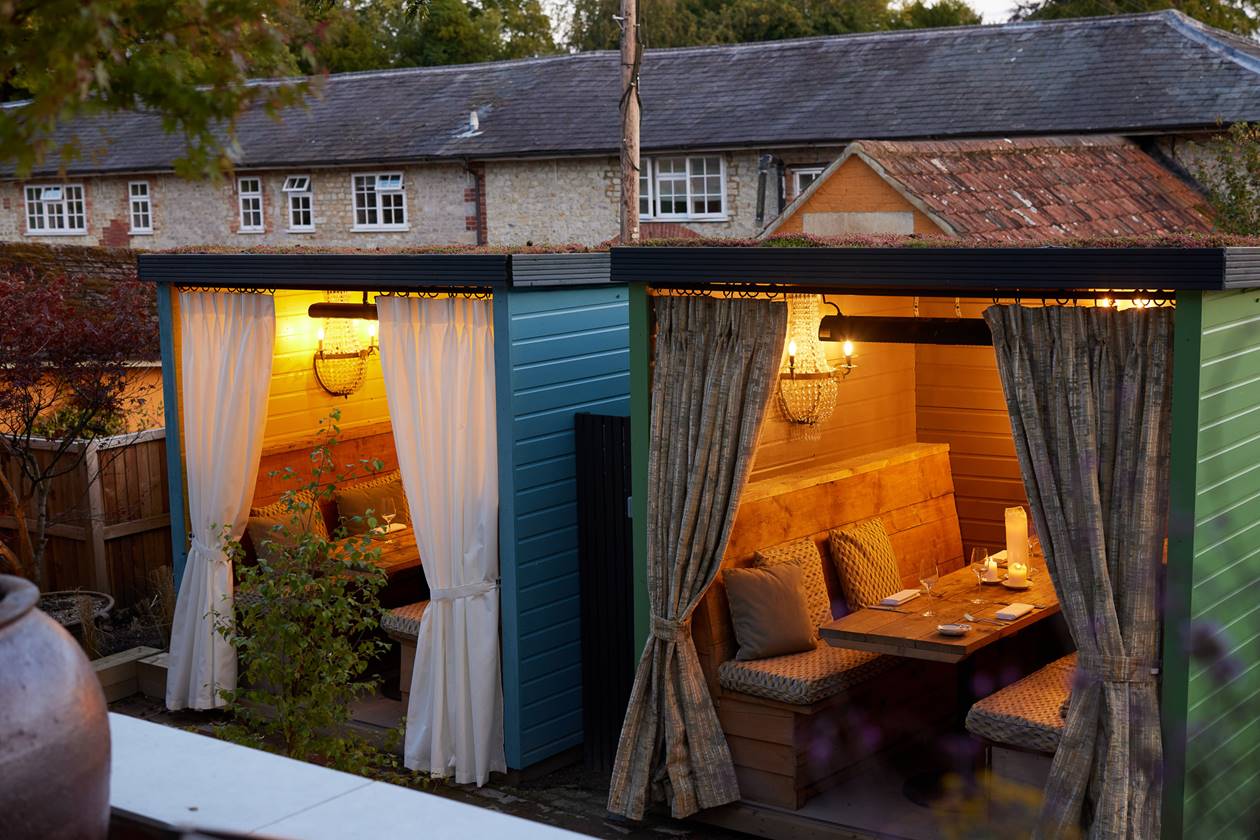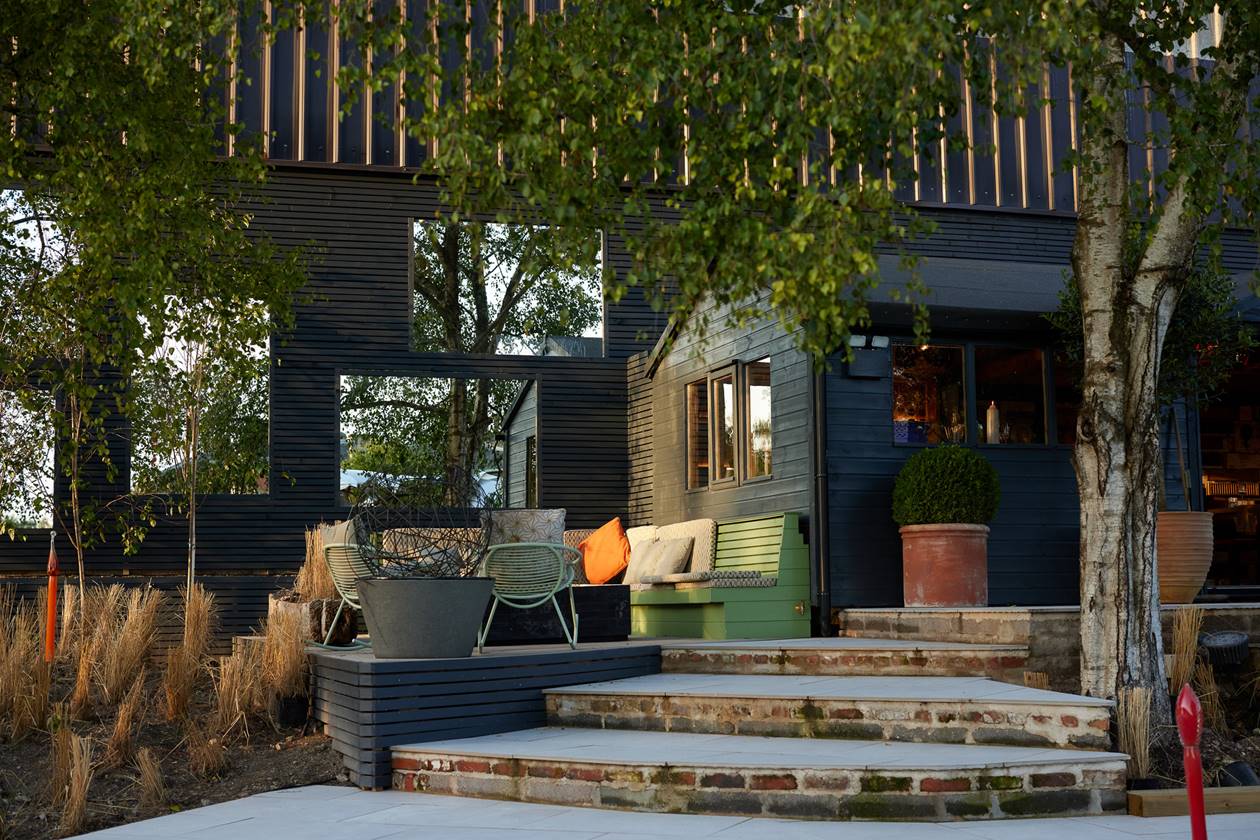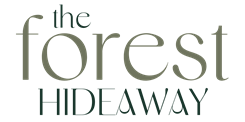 Nestled within the rolling hills of Wiltshire, Bishopstrow unveils The Forest Hideaway; a truly remarkable event space that blends modern sophistication with rustic charm. This village-like location captures everything you could desire for a celebration, away day, meeting or family feast.
This space can hold up to 50 guests for drinks or up to 34 for dining and boasts a bar, making it perfect for special occasions or networking events. Breakout spaces are also available, providing a unique and inspiring atmosphere. Food lovers can enjoy delicious no-dig kitchen garden-inspired feasting menus, grilled to perfection or on Big Green Egg barbecues during the summer months. The Forest Hideaway offers a relaxed and casual atmosphere for private celebrations, dinners, team-building exercises, and productive meetings. It is a one-of-a-kind space perfect for creating unforgettable experiences and treasured memories.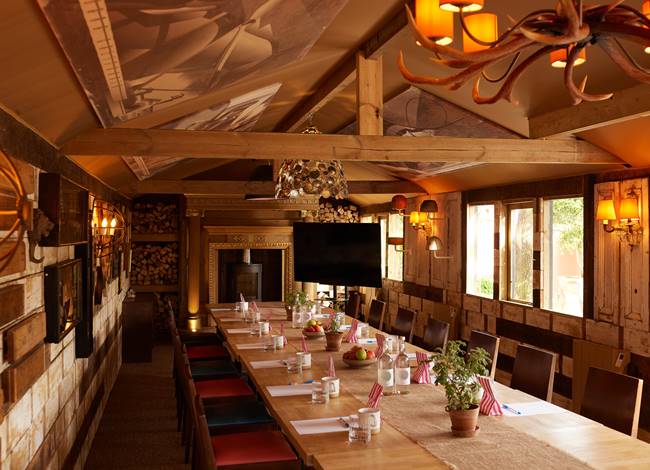 Meetings
Our secluded space is perfect for a minimum of ten guests for team building, corporate retreats, conferences, and private meetings. With stunning views of the Wiltshire countryside and natural light that will inspire even the most unproductive of meetings. Plus, with audio-visual equipment and flip charts to capture all your ideas, delivering presentations or brainstorming sessions has never been easier.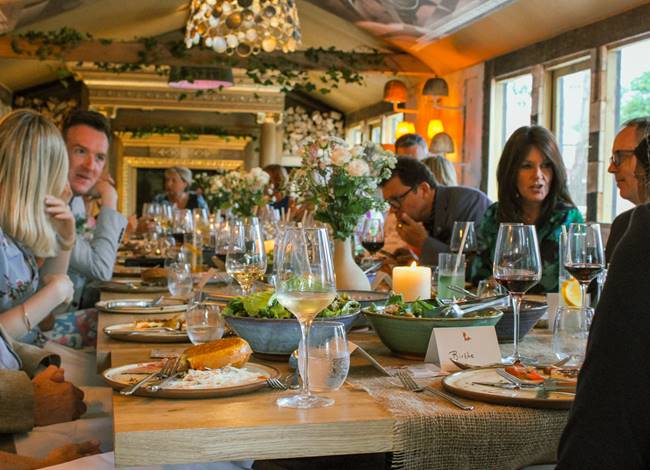 Celebrations
From dazzling dinners or lunches to shindigs and Champagne, whatever the occasion, we've got you covered. We absolutely love putting on a show-stopping celebration so get glammed up, strap on those teeteringly high heels and let's go (slowly). for groups of between 20 and 50 guests, wherever and for whatever – get in touch and give that get-together something extra-special.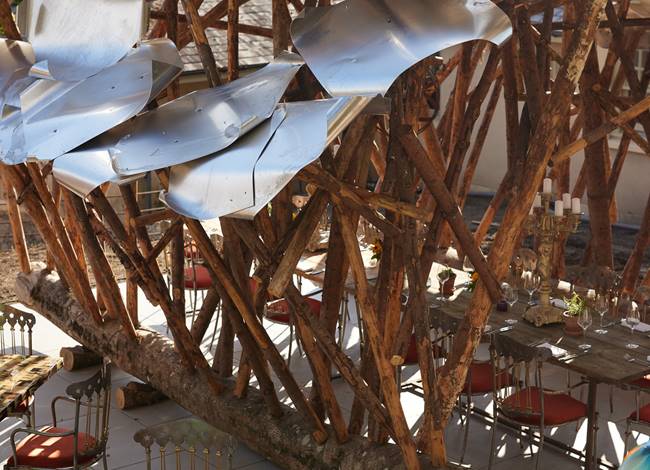 Creatives
Escape the office and hide away in our creative cabin, the perfect place to spruce up learning by letting the outdoor world in and getting those imaginative juices flowing. Whether you are looking to host pottery classes, cocktail making, archery, or any other activity you envisage, our dedicated events team will organise the ultimate experience or away day.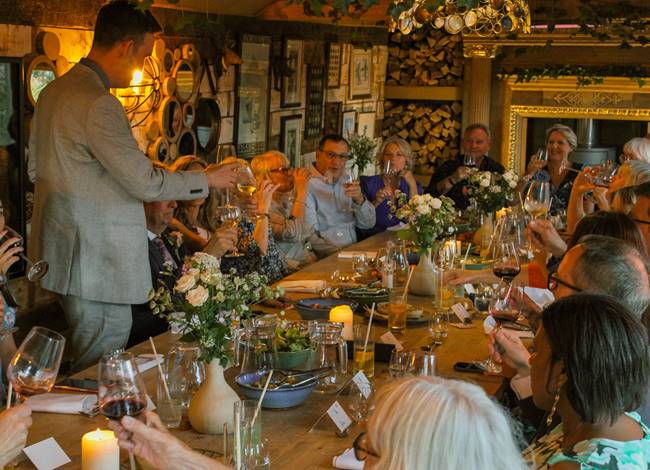 Exclusive use
Enjoy 24-hour private use of The Forest Hideaway, including 17 bedrooms and breakfast starting from £4,700 for up to 34 guests. Exclusive use wedding packages are also available to include The Forest Hideaway, dining options and bedrooms.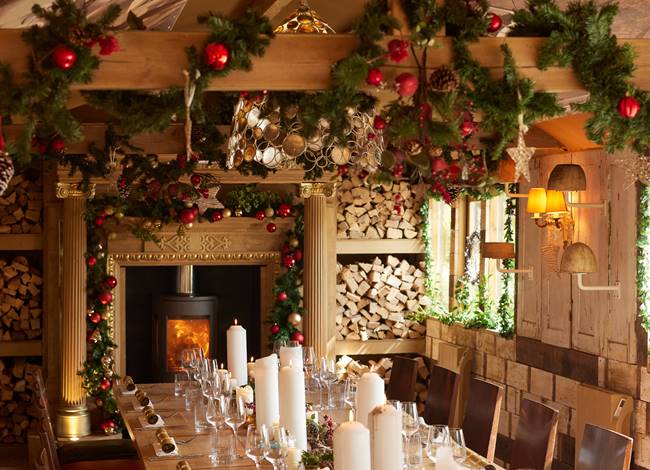 Festive Gatherings
Celebrate the joyous holiday season with our spectacular Christmas parties perfect for up to 34 guests. You'll have the whole space including the shelter, cabins and terrace area for a full-on festive bash. Whether you are looking to host a family get-together or a work do, we've got everything you need for the ultimate celebration.