The River Garden is undergoing an exciting transformation, with numerous changes being made to the layout and growing space. The team has been hard at work putting plants in the ground at an impressive pace. Even the polytunnel has been upgraded to a new and improved model that is considerably larger, providing more room for growing delicious tomatoes.
Over the past few weeks, we have planted various crops, including onions, shallots, fennel, cabbages, mustard fills, and spring onions. The ground has been meticulously prepared, and we have added high-quality manure to the beds, which our neighbours generously donated. As gardeners, we get excited about the little things, and good-quality manure is definitely something to get excited about!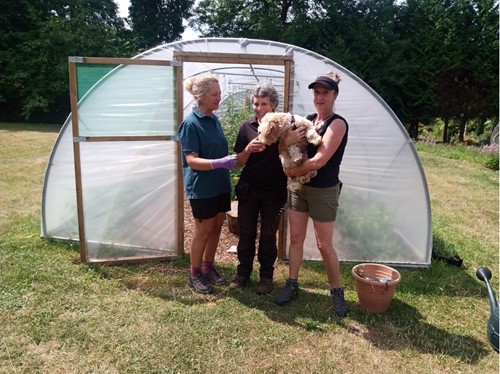 Our team is passionate about sharing our space with others, and we welcome staff, members of the public, and hotel guests to come and explore the River Garden. We would be delighted to talk you through what has been going on in the garden and show you the progress we have made. With the changes we have made and the addition of new crops, we are confident that this season's harvest will be bountiful and delicious. Be sure to pay us a visit and see for yourself what we have been up to!
Darren, Adele, Eileen & Katherine